Hans Harting is stepping down after 44 years; Freek van Rijn to become new Managing Director
Managing Director of Van Dijk heating resigns, takeover by GTG
Bunnik, the Netherlands – Greenhouse Technology Group is the new owner of Van Dijk heating B.V., which specializes in climate and heating technology for greenhouse horticulture. The reason for the takeover is the resignation of managing director Hans Harting. He will be succeeded by Freek van Rijn, who will take up his duties on April 11. "This is positive for everyone involved, including our employees and customers," says Harting.
Hans Harting and commercial director Joek van der Zeeuw, the two shareholders of Van Dijk heating, had been looking for an investor that would suit their company for some time. "Greenhouse Technology Group is a group of young, enthusiastic investors with a focus on horticultural technology," says the outgoing managing director. "It's a perfect match, which guarantees continuity and offers room for future innovations and growth. We are financially healthy, are booked full with orders and we have great plans for the future. I can safely leave the realization of this to our excellent team and the new owners."
New general manager
Van der Zeeuw is trading his shares for a participation in GTG. Like operational director Frans van Winden, he will remain in his current position. Harting will be succeeded by Freek van Rijn (35), who made a name for himself as international project leader for greenhouse construction company Certhon. Van Rijn studied mechanical engineering at the Delft University of Technology and business administration at Nyenrode Business University. As of April 11, he will make his extensive knowledge and work experience available to Van Dijk heating, which will remain active under its own name.
No-nonsense
"I am really looking forward to getting started in the company," says Van Rijn, future managing director. "Van Dijk heating is highly regarded worldwide and offers solutions that contribute to an efficient, sustainable cultivation environment. It is a service-oriented, no-nonsense company with a flat structure and an open, people-oriented corporate culture. These core values have been upheld for decades, which is partly to Hans's credit. I'd like to keep that going."
Harting started his career in 1978 as the right-hand man of Van Dijk's founder and namesake, Piet van Dijk. In 2004 there was a management buy-out and he became managing director. He will remain in his position until the end of this year to train Freek van Rijn and pass on his responsibilities.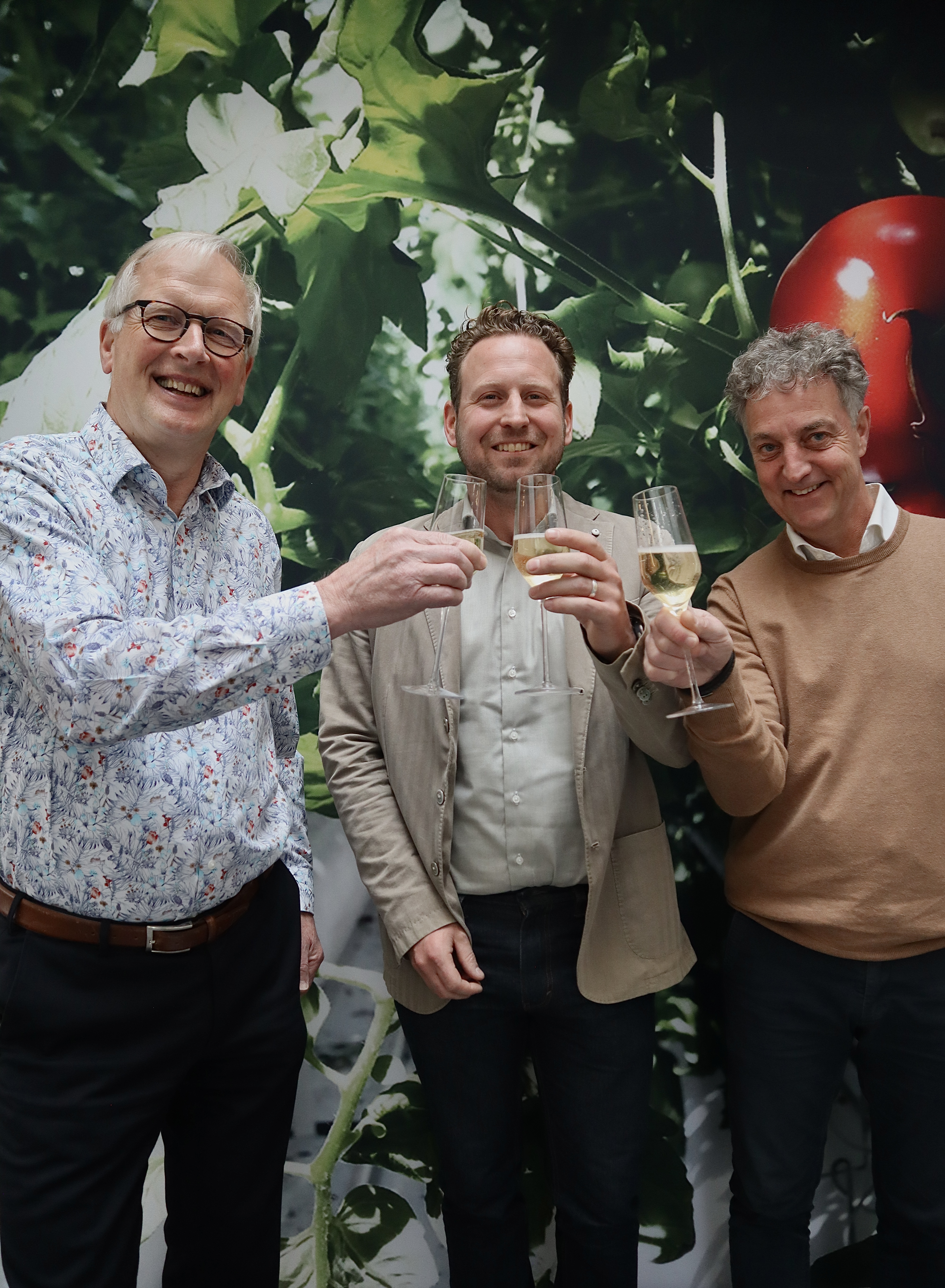 Hans (left), Freek and Joek (right).